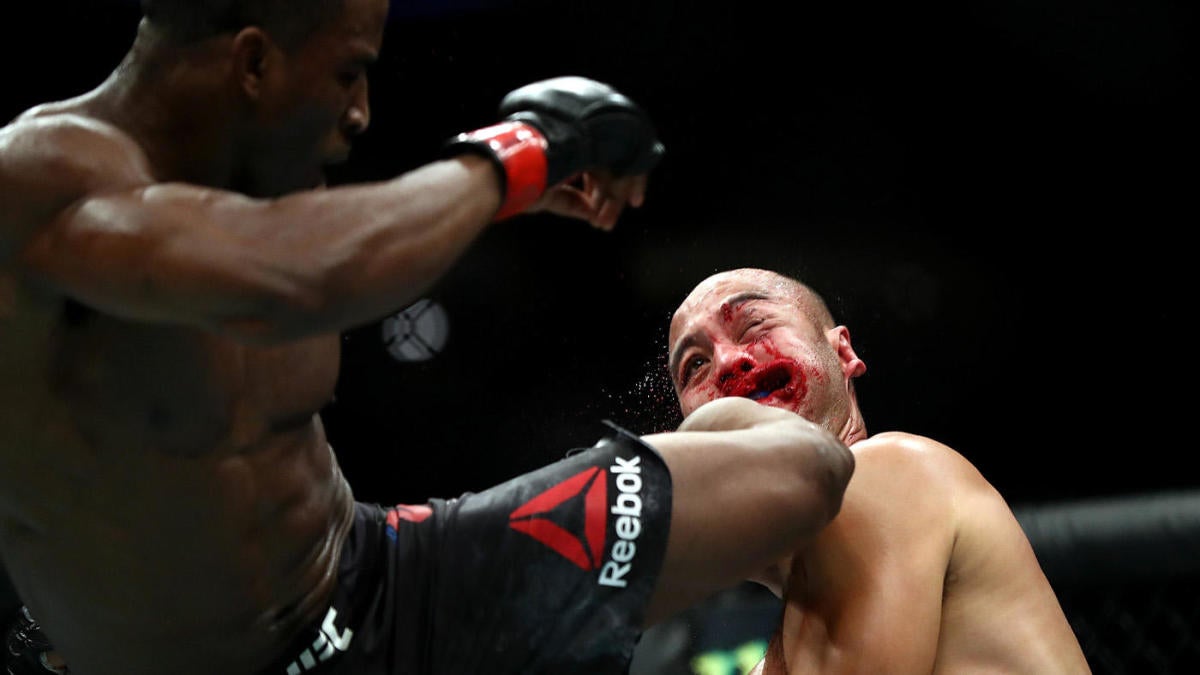 Frank Camacho and Geoff Neal's fight at UFC 228 is one to remember. Camacho was confident he would create UFC history by getting yet another Fight of the Night award. The UFC fighter was a Blue Belt Brazilian Jiu-Jitsu World champion in 2010. He was also the Micronesian Games wrestling gold medalist in 2006. To his immense disappointment, his Welterweight challenger Geoff Neal did not have the same plans. Neal was in the mood to break havoc – and so he did! Neal is a contract winner from the Dana White Tuesday Night Contender Series, and he was in no mood to play easy.
He spoiled all of Camacho's dreams of a potential grand afterparty with one of the scariest knockouts in the history of UFC. Of course, the fighting ring has seen many blood-soaked encounters. However, even Joe Rogan, a popular MMA color commentator, called the conclusion of this Camacho-Neal combat as the scariest one he has ever seen. Rogan, also a podcast host and American comedian, has seen many such matches but something about this match on a Saturday evening in Dallas gave him goosebumps. Neal was in control of the match since round one of the welterweight bouts against Camacho.
He was landing punch after punch, which not only hit Camacho physically but also psychologically. The consistent attacks resulted in Camacho embracing beast mode in the game's second round. When the first half of the match did not go as planned, he came back with more dedication and aggression for the second half. Neal, of course, was not impressed with the attitude and punished him for his hostile attitude. He made Camacho pay by timing a perfect head kick which knocked the opponent out. This marked the end of the match at the second round's 1.23 mark and resulted in Camacho's rightful defeat.
Not only did Neal (13-2-0) rejoice in his victory against Camacho, he has not lost a match since then. He has been maintaining a winning streak since July 2017 and has recently ranked #12 in UFC Welterweight Rankings. Frank Camacho (22-9-0), even though a very tough contender, did not have very good luck winning Welterweight matches. He could not accept the onslaught by Geoff Neal, his welterweight challenger. After a humiliating first round, the veteran fighter attempted to put up a strong fight. However, Geoff Neal dismissed all of his efforts with a knockout by head kick at the American Airlines Center in Texas.
The ending surely amused the audience but the overall match was very entertaining. From the very beginning, Neal did not let the combatant have any scope to attack. The lopsided first round was outclassed by Neal with a diverse combination of counter kicks and a remarkable takedown defense. When he finally took Camacho down with the infamous head kick in the second round, Camacho dropped to the floor. The referee registered the severity of the attack and intervened immediately to end the combat.
Camacho felt the blow and laid unconscious for a short while. Thankfully, his team and on-site doctors attended to him quickly and he was able to stand straight. He reacted angrily before getting knocked out, and Neal showed him who is the superior fighter. This knockout was yet another brutal consequence of Neal's attacks. A video of the savage head kick is making rounds on the Internet to be enjoyed by netizens. Neal is slowly securing a strong foothold in the MMA world. After this brutal KO, perhaps one of the most spine-chilling one in UFC, other opponents must be weary when placed against UFC star Geoff Neal.
You can watch the intense knockout here: