Everyone loves Dwayne 'The Rock' Johnson! And why not? He is a 6'5" force of nature who has dominated every aspect of popular culture. He is a pro wrestler, one of Hollywood's highest-paid actors, and a successful businessman. Wrestling, movies, television, comedy, music – he has done it all. He has also earned the Sexiest Man Alive title with his hulking and grinning image. The Rock won against Steve Austin and brought home the WWE/WWF Heavyweight title several times. There is nothing that this enormous man cannot do. Yet, The Rock still manages to maintain a humble and gracious attitude in life. So, what is the story behind this extremely commercially successful man?
Born in 1972, the evergreen Dwayne Johnson was always a sports aficionado. He started playing football in college but failed to follow his passion due to an injury. So he chose wrestling as a career. Johnson made a name for himself in the 1990s and 2000s as a WWE pro wrestler. While his wrestling career is known to all, very few people are aware that The Rock was not the first member of his family to pursue wrestling. He comes from a family steeped in professional wrestling for generations.
As his grandfather Peter Maivia and father Rocky Johnson were wrestling stars, it is safe to say The Rock was born into the business. Furthermore, his grandmother Lia Maivia was a pioneer in the wrestling business. She was among the first female wrestling promoters who ran Polynesian Pro Wrestling. Dwayne Johnson is also related to many others in the WWE world including Rikishi, The Wild Samoans, Umaga, Yokozuna, and Nia Jax. Despite such a strong network in the industry, it was his father Rocky who inspired him to enter the wrestling ring.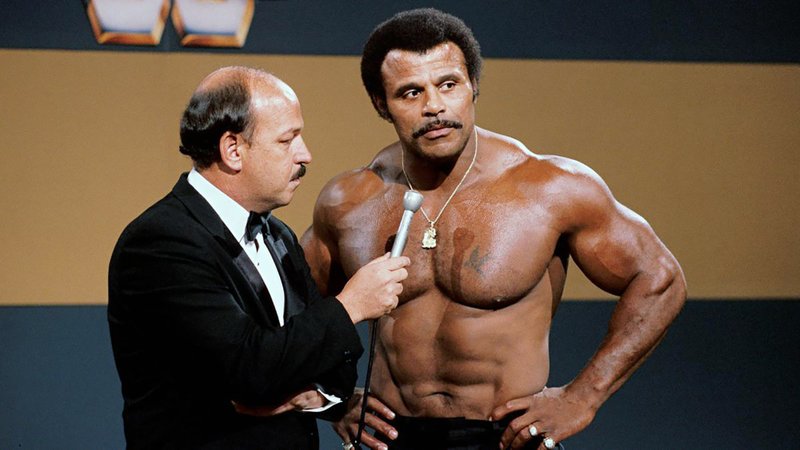 Rocky gave Dwayne his ring name "The Rock" and also guided him to become a pro wrestler. He gave the aspiring wrestler the dream beginning to a long career. Who better to learn from than Rocky? Rocky formed 'The Soul Patrol' with Tony Atlas in the 80s. They won the 1983 WWF Championship as the first black tag team. Rocky had gained popularity in the 60s and 70s as a top participant in the World Wrestling Alliance. Even though he has mastered his crafts and enjoyed fame in the wrestling industry, he was well aware of the hardships a pro wrestler has to face.
He was initially reluctant to his son following the same career path but was glad to dismiss those thoughts as 'The Rock' soon became everyone's smacking favorite. Rarely do sons live up to their father's expectations. But Dwayne worked really hard and surpassed his predecessor in terms of success and fame. Dwayne got his first WWF contract in the mid-90s, with the help of his father and Pat Patterson. Popular as The Rock, Dwayne is gifted with a remarkable combination of size, agility, and talent. Despite that, he never takes his success for granted.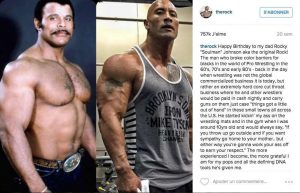 He often reflects on the difficulties he faced as a child and stays close to his roots. He also always credits his father for the success he has achieved. The third-generation wrestler is quick to sing praises for this late father in interviews and on social media. The Hobbs & Shaw actor once shared a video clip from his father's wrestling days. Even in the short clip, young Dwayne was watching Rocky in awe.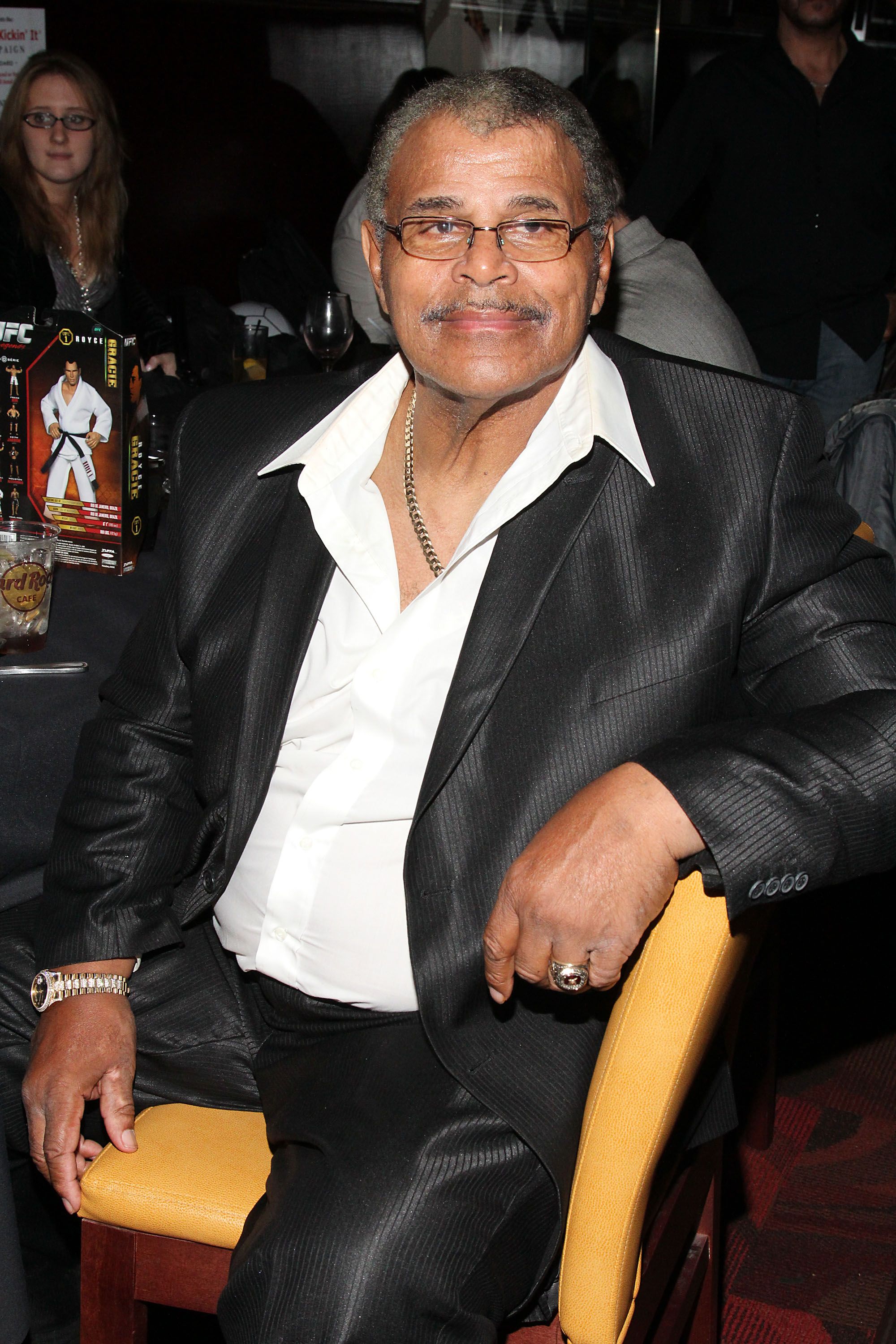 Rocky was and will always be Dwayne Johnson's hero. He was a ring legend who broke color barriers and a trailblazer for The Rock. In an open letter to Rocky, Dwayne thanked his father for raising him to always be proud of their cultures and proud of who he is. He added that he is, "The boy you raised with the toughest of love." Watch this clip to see Rocky owning the ring: