Charles 'Krazy Horse' Bennett is still getting around on the MMA circuit. The 39-year-old is one of the more colourful characters in MMA but his career looks to be in tatters having not won a fight since 2016. His record stands at 30 wins from 70 starts and only 2 draws coming in that time. The veteran has competed in multiple competitions including PRIDE Fighting Championships, Rizin FF, EliteXC, King of the Cage, World Extreme Fighting, and ShoXC.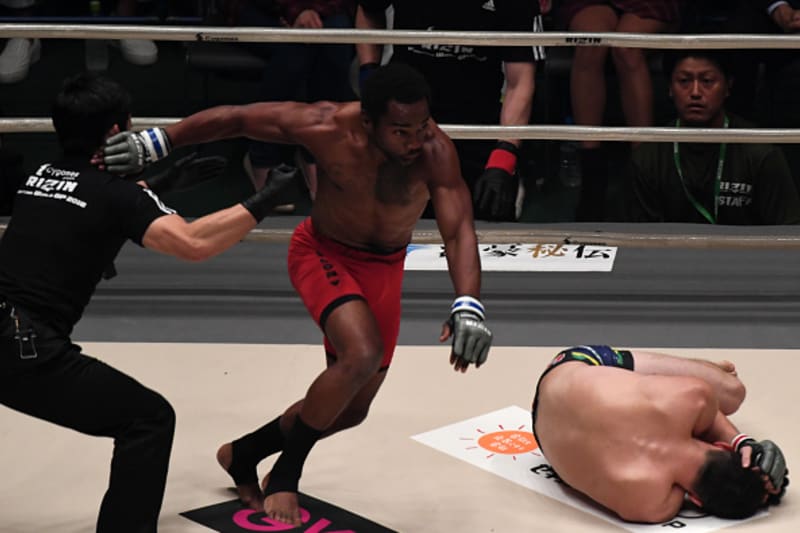 The video below is one that takes pride of place in the 'Krazy Horse' highlight reel. Known as the most gangster moment in MMA history, it is a seriously great piece of theatre, one that is missed in modern times. The event was Kings of The Cage: Legends edition, and took place in California in 2009. Bennett lined up against Anthony McDavitt.
In the footage, we see that McDavitt has the upper hand over Bennett. But 'Krazy Horse', ever the showman, has other things on his mind. Throwing the camera a wink and smiling, he manages to manhandle McDevitt's attempt to reposition. Bennett proceeds to pick up McDavitt who clings onto his midsection.
From there he gives the viewers at home a peace sign while carrying the helpless McDavitt. He then proceeds to the middle of the cage before spinning around and around like a hammer thrower. He builds momentum with the McDavitt as a counter-weight before throwing the man into the side of the cage.
McDavitt has barely covered from the outrageous move before he gets clipped with a big uppercut from Bennett. Surprisingly, Bennett went on to lose that fight to McDavitt by split decision. The full fight sees both fighters having moments in control and the brutal, three-round affair was actually very respectful at the end with both fighters embracing. Check out the hilarious and, indeed, very gangster move by 'Krazy Horse' on the player below.Check out the hilarious and, indeed, very gangster move by 'Krazy Horse' on the player below.