Cover band Brass Against have issued a response after front woman Sophia Urista appeared to urinate on a fan at the Welcome to Rockville festival. Watch below After deciding to invite a fan on stage, Urista asked him to lie down and shortly after she began to pull her pants down and has a wee on his face, whilst continuing to sing.
Brass Against are known for doing song-covers of other bands, such as Black Sabbath and Soundgarden. However, the band were performing a version of 'Wake Up' by Rage Against the Machine when the incident took place.
According to Independent, Urista was heard telling the crowd that she needed to urinate. "Get my man with the can on his head ready, 'cause we're going to bring him onstage and I'ma p*** in this motherf***er's mouth," she said.
"I gotta pee," she added. "And I can't make it to the bathroom. So we might as well make a show out of it." Since then, the rock group took to Twitter to address the issue, after fans branded the whole thing as 'disgusting'.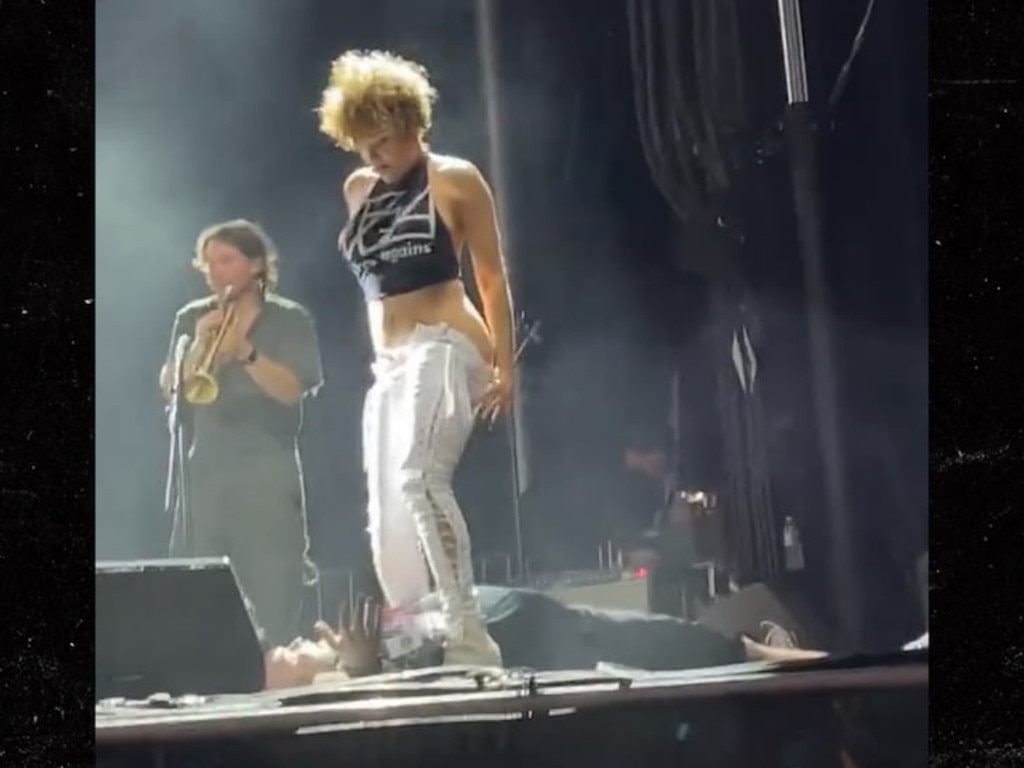 "We had a great time last night at Welcome to Rockville," they wrote. "Sophia got carried away. One wrote: "How do you get "carried away" and pull your pants down to urinate on someone's face?
"Carried away? …… "That's what happens when you get a little carried away." "EWWW why would you put that in my tl," someone else added. A third simply commented: "what the f**k."
Lead Singer Of Band #BrassAgainst #Urinates On A Willing Fans Face During Jam Packed #Concert#music #rock #metal pic.twitter.com/jKvWNN2SQv

— Fight Haven (@FightHaven) November 14, 2021