Not even army heroes take a day off it appears. An Army staff sergeant who was home on leave chased down and captured a bank robber who pointed a gun at his children. Eddie Peoples was at the Bank of America branch in Sarasota, Florida, with his four and six-year-old sons when the man walked in with a handgun.
He pointed it at customers and the tellers, demanding that they fill his bag with cash and threatened to kill anyone who did not get on the ground. Video footage shows Mr Peoples in the background telling his sons to go under the chairs for cover and moving large seats in front of them to protect them.
It was at that moment the robber points his gun at the six-year-old, telling the bank: 'Don't try anything or the kiddy gets it.' According to Mr Peoples, 34, the robber then said to him: 'You, the big black guy, don't try anything.'
When the robber escaped with the cash, it was then that Mr Peoples, a ten-year veteran with honed combat skills from his years in Iraq and Kuwait, sprang into action.
He left his sons inside while he jumped in his rented van and blocked the suspect's dark-coloured Honda in a parking space. The robber rammed the van several times with his car, trying to flee.
He then got out of his car and pointed the gun at the veteran's head. Mr People described the moment to CBS saying: 'I was expecting to hear shots ringing out, but when he put that gun to my face, that's when my army training kicked in.'
Mr Peoples used his left arm to grab and twist the robber's arm until the wrist locked, making it easy for him to strip the gun away before using a martial arts move to body slam him to the ground. He said: 'I took him to war, I came after him hard and aggressive, it became a battle of who was gonna go.'
He had the gun in one hand and the bag of money in the other and holding the robber to the ground when the deputy showed up. The Sheriff's Office identified the robber as Matthew Rogers, 34, a homeless Sarasota man with a criminal history including arrests for burglary, auto theft and reckless driving.
The gun turned out to be a realistic toy. Since news of his heroic actions have emerged, Mr Peoples has become a hero and was awarded by the sheriff's office for his bravery.
Speaking to CBS about the encounter, he said: 'This was a new variable for me as I've never been in a situation where my children have been in danger. 'My first instincts were to get my kids out of the line of fire.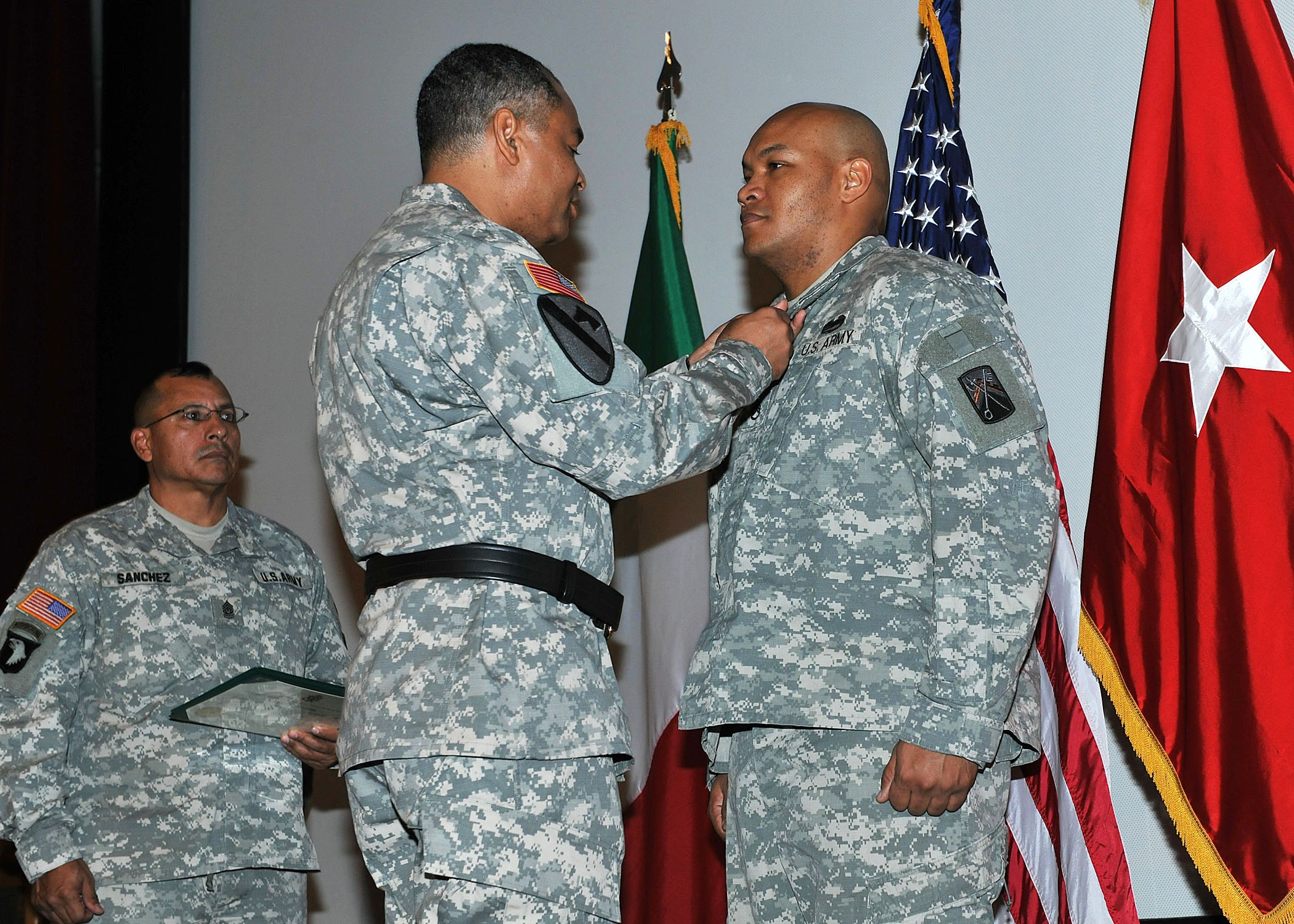 'When I go away I always tell my kids, "daddy is going to fight the bad guys". 'When I came back into the bank, my six-year-old shouted to me "daddy, did you get that bad guy?" 'And when I told him I did, he ran over to hug me and everyone started clapping and cheering.